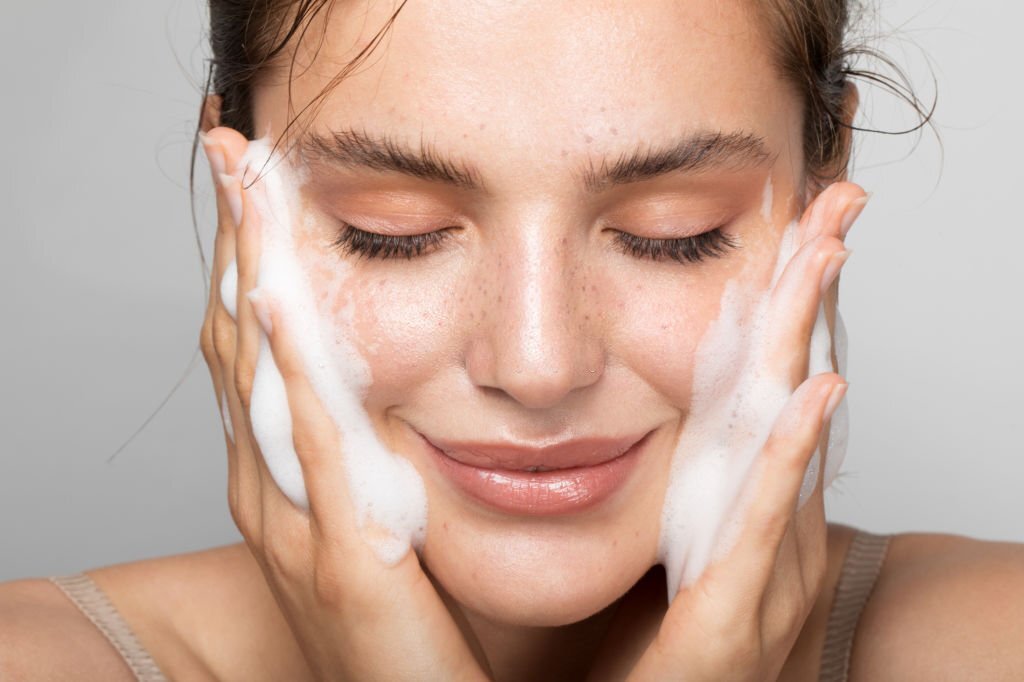 An unprecedented pandemic has not only turned our world upside down but also opened new doors for online businesses. Government restrictions on social and physical interactions have led individuals to rely on online shopping. Skincare products are one of the online businesses that saw an upsurge in demand.
So, if you want to or are thinking about starting your own skincare brand in 2022, there are numerous ways to attract your target market. In this blog, I am going to discuss all those ways which will make it easier for you to start a business.
How to Start Your Own Skincare Brand in Pakistan?
Can I be totally honest with you? Planning and starting your own skincare business is both daunting and exciting. The steps I am going to explain will help to keep your business idea on track. Follow this guide and take a step towards building an established and successful business in no time.
Product line identification
This is the first step where you select your hero product. This is going to be your main product that you will sell. Always choose a product that you possess profound knowledge of and have good experience using. You will have an idea of how it is made and how you can add a unique touch to it.
For example, if you make home-made moisturizers or whitening cream, then you can start a skincare line in this specific category. It fits into your skill-set.
Choose your main product for which you possess expertise and knowledge.
Increase your product line by adding supporting products. For example, if your main product is lip balm, then you can add different scents and colors to it.
Research on various ways that can make your product successful online. View how other similar products are performing online and what made them successful.
Full and detailed information on your main product will make you look more professional and assist when you pitch your potential customers.
Competitor analysis
We all know that competition in the skin care industry is fierce. So it is best that you conduct competitor research online before you decide to launch your product line. In other words, you must conduct competitor research:
Pricing strategy
Discounts or special offers
An online promotion strategy
Customer testimonials
Mission, vision, and values
Researching these points will help you effectively brand and differentiate your business.
Establish your business plan
Establishing your business plan or goals will help to keep you on track. What do you want to achieve? Do you want to remain a small online business or launch a retail store? Creating goals early on will aid in the establishment and growth of your business, and you can later add or change goals as needed.
Identify your target market. This will help in making appropriate marketing strategies to sell your products effectively.
Obtain a business license. It will allow you to sell your products or operate your business legally.
Open a business banking account. It will help you keep track of your expenses. Go for that bank that offers you benefits for your business and is in your area.
Get monetary funding
Starting a business is not easy, you require a lot of monetary funding. You can use your savings, but it may not always be enough; other options include seeking bank loans, borrowing money, or looking for investors.
Create your own products
You require the appropriate machinery at this time in order to produce your goods. Find out what equipment is used to make skincare products. To design and market your items, you will need the right tools. What you can do is:
Buy the equipment you need.
Look for suppliers from whom you can buy ingredients in bulk, as it saves costs in the long run. You can look online or go to trade shows to meet suppliers for your ingredients.
Hire workers to make your products or do it yourself.
For storage, you can either rent a space or use your garage.
Get your family and friends involved in the creation of your items.
Create appealing and fashionable packaging. It must flawlessly package your products and set your brand apart from that of your competitors.
Packaging should be easy and functional to use.
Packaging should represent your brand.
Market and sell your products
If you are planning on opening a retail store, then it is best to rent a location. Go with those locations that have a lot of foot traffic for your target customers and have a budget-friendly rent. Next, hire a staff to keep a check on your store and money even when you are not around. Start selling your products to people directly.
Moreover, if you plan on starting with selling online, then set up a website. There are various hosting websites that can help in creating a professional website. Choose a theme that matches your brand, as it will attract a lot of people. To increase traffic, connect your social media accounts to your website.
You can visit a local store and pitch them on selling your products at a wholesale price. Send an email or call them to set up an appointment. Take your product samples and ask them to sell your products at a discounted price. In this way, you get more brand recognition.
In addition, you can also arrange parties and invite as many people as you can that will be interested in buying your product. Give away free samples and sell directly to your guests.
Monitoring and evaluating
The management of all data, especially numerical data, is a crucial area that needs to be addressed. By doing so, it is easier to analyze the data, comprehend how the business is doing, and minimize malfunctions. All activities, including funding, expenses, earnings, losses, etc., must be meticulously documented.
Conclusion!
There are a ton of options available to prospective business owners who want to launch their own beauty company. Once you have a sound strategy and start working, success in the industry is waiting for you.